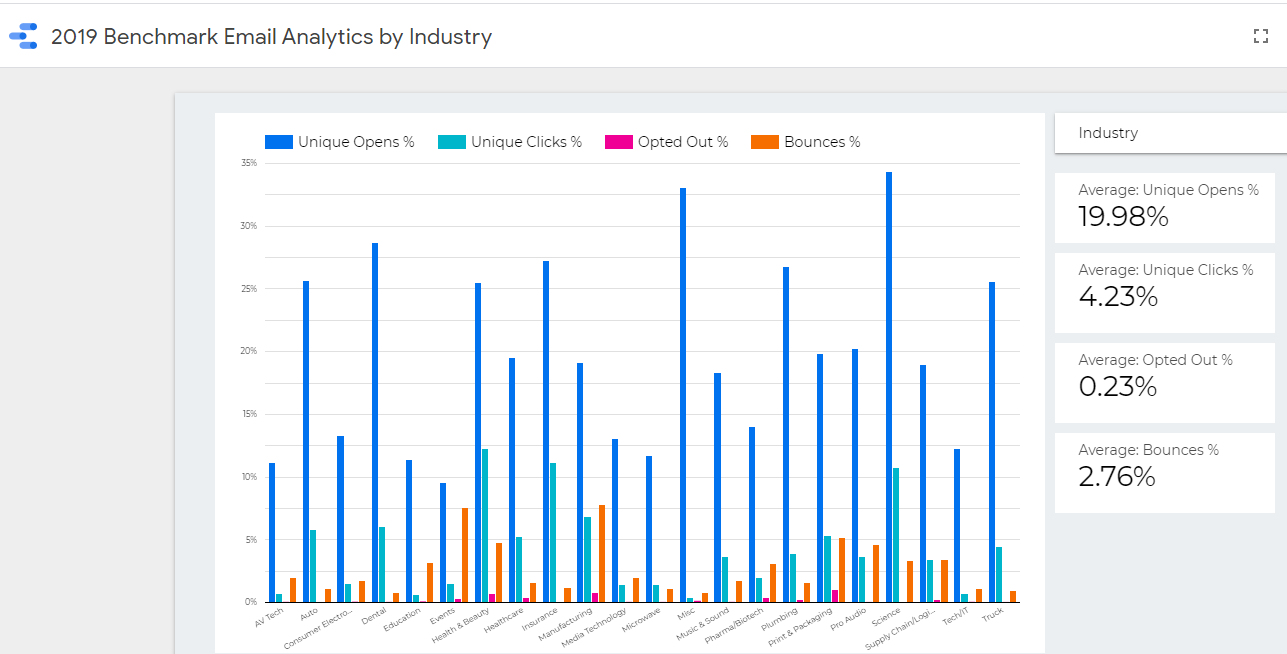 Email Benchmarks
Let's see how the first half of 2020 looks: click HERE.
Compare to the first half of 2019: click HERE.
Here are the complete statistics for all of 2019.
Contact us at support if you have any questions. We will share second half of 2020 along with the full 2020 results in early January 2021.