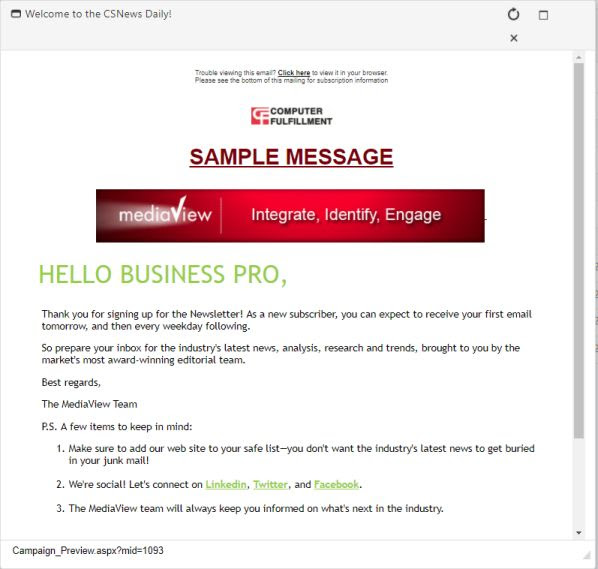 Nurture Manager & Prospect Lists
Did you know that MediaView's Nurture Manager system provides you with the ability to automate your new subscriber promotional process? MediaView allows you to create a series of messages to be sent to your prospect list at specified intervals. Your initial message can be sent to your entire prospect list. Subsequent messages can be sent to anyone who has not yet subscribed. This can all be accomplished via a one-time set-up of email messages and related segments. Once you set everything up all you have to do is start the process and watch the subscriptions coming rolling in.
Contact us at support if you have any questions.