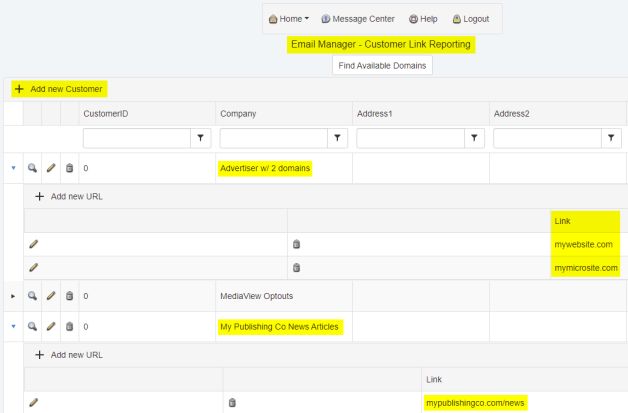 Customer Link Reporting
Need to provide your customer reporting on specific URL links, images or advertisements? MediaView's Link Reporting makes this easy! Link Reporting allows you to identify clickable items within and across your email messages that you would like to track/report.
Suppose you have a company that runs ads with you, and you need to be able to track click-through rates so that you can report back to them. You can create a new "Customer" for that advertiser and then add any of the links to their ads that you need to track. The Link Reporting option is especially effective when you include the same advertiser link in multiple messages. With Link Reporting you can track advertising campaigns across all time periods and for all MediaViews.
Contact us at support if you have any questions.