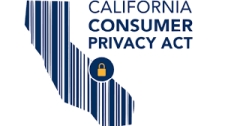 CCPA - Are you ready?
On January 1, 2020, the California Consumer Protection Act (CCPA) will go into effect. The CCPA enumerates new consumer rights of California residents regarding the collection and use of their personal information.
The California Consumer Privacy Act affects any and all companies that collect and/or sell the personal information of California residents.
If you are already CASL and GDPR compliant, you likely have most of the infrastructure needed to be compliant with CCPA.
Below are some suggestions we have compiled based on our own research and are not intended to be legal counsel. We strongly recommend that you consult with your own attorney/law firm for legal advice on changes you should/could make to minimize your risk of violation
Review/document what data your company is collecting and for what purpose. This may include not only contact information but also purchase history, cookies, click history, geographic data, etc.
Determine if unnecessary consumer data is being stored, and if so, remove it.
Review/update your privacy policy – does it include language required by the impending legislation?
Review contracts with third party data providers, data processors and other partners who collect and process data on your behalf.
Review internal processes and documentation re: data breach procedures.
Develop a process for responding to requests for access to and/or deletion of personal information (NOTE: businesses must respond to such requests within 45 days and delete up to 12 months of data).
Develop a process for notifying people in your database of changes to data collection.
How can CF help?
CF has implemented many procedures to ensure that data we process on your behalf is secure.
We can create/host "request for data removal/right to be forgotten" forms, contact your Account Manager for details.
New Opt Out option - Do Not Sell My Personal Information – CF can add this to existing forms, or create a standalone form.
For more information on what is considered personal information, consumers rights, business obligations, possible fines and more, please refer to the Office of the Attorney General CCPA Fact Sheet. Here is the link to the entire CA Attorney General CCPA Website.
We hope this information is helpful to you and will continue to keep you posted on similar legislation on the horizon. The common industry feeling is that having disparate state laws regarding privacy will eventually push for one unifying federal law. Consumer privacy will continue to be a very hot topic in 2020 and beyond.