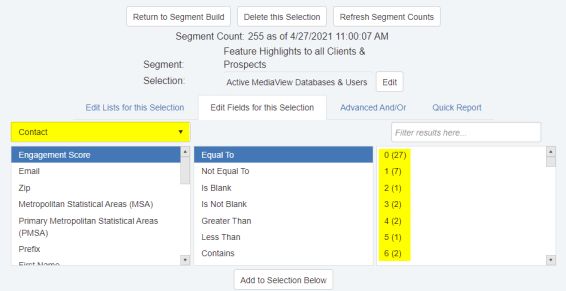 MediaView Engagement Scoring
In today's data driven world it becomes increasingly important to compile information about and understand who the people are that are actively engaged with your organization.
Each of your subscribers/contacts in your MediaView database is assigned an Engagement Score based on their activity. This valuable information allows you to better understand who is visiting your web sites, opening your email messages, clicking on links within your email messages, or completing your subscription/sign-up forms online.
Effective utilization of this powerful tool will give you the ability to better target certain segments of your database. For instance, you can send emails to people who have not engaged with you recently to entice them to subscribe to your publications, or you can contact your most engaged audience with offers to sign up for special events.
Contact us at support if you have any questions.