Save time with export templates
Once you create a segment, there are many times you need to export data in the same format weekly, monthly, or whenever an ad hoc request for data is received.
Many of our clients send names to a telemarketing company on a regular basis for requalification efforts, and sending the data in the same format is usually a requirement.
Using the Export Templates and Download tabs in Segment Manager, you can create and save customized templates to meet these needs. Quickly access the different formats whenever necessary! Creating templates has been around for a while, but we've changed the navigation to allow you to save templates directly from the Download tab.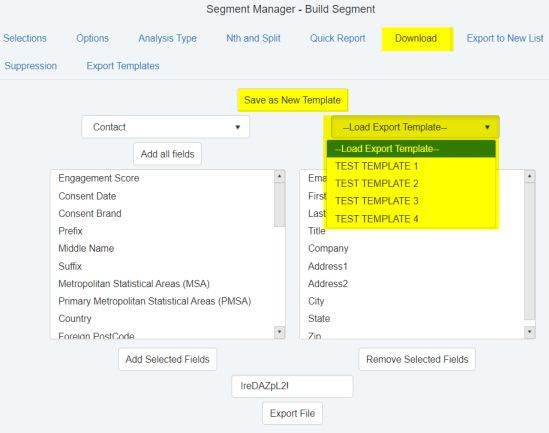 Contact us at support if you have any questions!