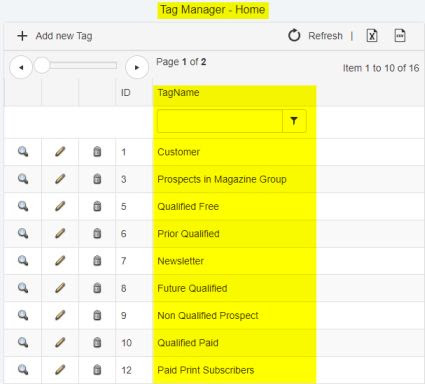 Tag, you're it!
If you have more than a few brands, I'm sure you've wished that you could tag all of a particular list type (ie. qualified free), so that when you create a segment, all you had to select was Qualified Free, instead of selecting each brand's list individually?
You have that power within MediaView!
Some examples of how you can streamline your segment building using Tags:
You may have several newsletters for each brand and you want to quickly identify all those people who receive a daily newsletter from any of your brands. Tag all the daily newsletters and use "daily" in your segment.
Perhaps you have webinars that are topic specific. Since each webinar list could be in a separate list, you can tag all of the lists related to the same topic.
We've provided a couple of ideas on how to use tagging. Can you think of others that you could use?
Contact us at support if you have any questions.