Use Tags to Take a Fresh Look at Your Customers
The Home page provides a dashboard of Groups/Brands/Lists which provide you with quick counts of unique contacts and unique emails in your database. By using Tag Manager, you can group similar lists together and see counts by that "Tag" or category.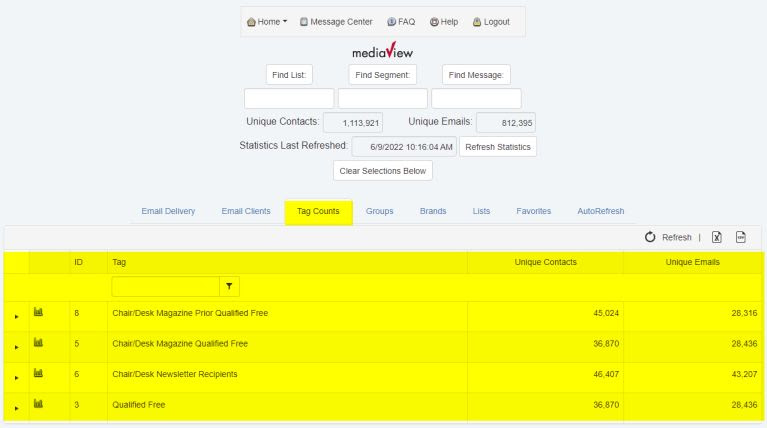 Once you create and assign lists to a tag, you can use the tag name (instead of selecting the individual lists) when building segments.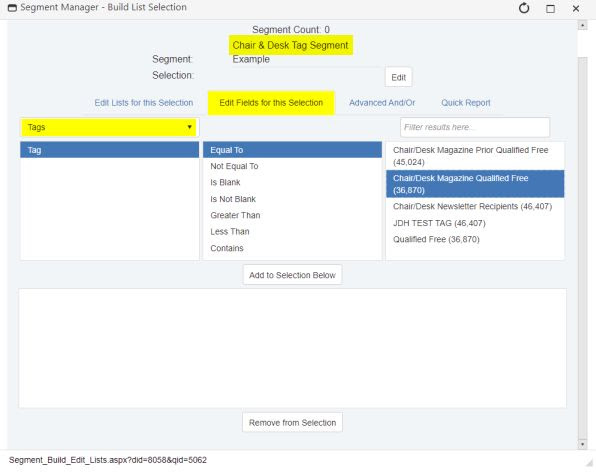 Examples of how you can use tags:
1. How many qualified free subscribers do you have across all of your brands? Create a "Qualified Free" tag and add all of the appropriate magazine lists to that tag.
2. If you have all of your data grouped by touchpoint (Magazine, Newsletter, Events, Registrations etc), you don't have a true count of all touchpoints for a given brand. Tagging all lists for a brand provides you with brand counts at a glance on the Tag Count dashboard.
The process of selecting Groups/Brands/Lists to be added to a tag is as simple as when you are selecting them for your segments. For more information and other specific use cases, do not hesitate to contact MediaView Support.